(Regularly $105) (D0140, D0220)
Same Day Cleaning, Exam, Xrays
Includes exam, cleaning, and X-rays. New patients only.
(Regularly $307) (Healthy mouth, Non-periodontal cleaning only – D1110, D0210, D0150)
Complete, Affordable Dental Care in Stuart, FL
Convenient Financing Options Available
Welcome to Fresh Family Dental, home to friendly, comprehensive care for the entire family. 
If you're looking for a dental team that treats you more like a person and not just a set of teeth look no further than Dr. Burke and Fresh Family Dental. Compassion, comfort and personalized service are our top priorities. Discover what dental services we offer and what sets us apart from the rest.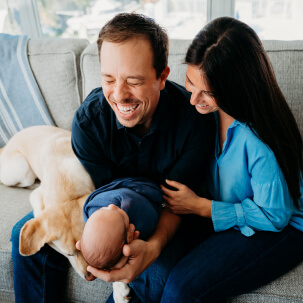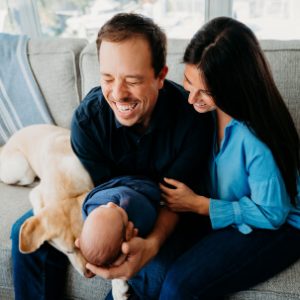 hi there!
Welcome to our home.
Fresh Family Dental was created to change the way people feel about their experience and perception of dentistry. You won't find a scary white coat, funky smells or pressure for treatment here.
What you will find is a relaxed atmosphere, fun music, laughter and genuine empathy for your quality of life.
No judgment or pressure, just honest and quality dentistry in a warm and friendly environment. We're excited to show you dentistry done differently.

Who is Dental Dave?
A native of Chicago, Dr. Burke became captivated with the Florida way of life while studying at the University of Florida College of Dentistry (Go Gators!). At Fresh Family Dental, Dr. Burke and his team provide essential care to keep your whole family smiling. 
See What Our Patients Are Saying
Catherine Sherrill
May 28, 2021.
Madison and the whole staff are great ! The doctor is so nice and friendly and his staff are like family!
Dona Wessels
May 28, 2021.
5 stars is not enough for this amazing dental practice. I recently moved here from the Midwest and this dental office was recommended to me by a co-worker. For the first time since moving to FL, I felt Midwest kindness!! The office is beautifully decorated, you feel warmth the minute you walk in. Dr. Burke is an A+ dentist. Jacqelyn cleaned my teeth like a super star (she had her work cut out for her). I will not go anywhere else for my dental needs. Thank You Fresh Family Dental 🙂
Carson (Cooking with Carson)
May 27, 2021.
The best dentist, office, & staff ever!! I mean who leaves the dentist in a better mood than they arrived. So glad I found them & I tell everyone they should switch over 💛 - Heather B.
Lindsey Osborne
May 25, 2021.
Great staff and Dentist! Beautiful office!
This place was amazing. Staff went over and beyond to help me. I was just a walk in and they were able to get me in and out in under an hour. Best Teeth cleaning I ever received would highly recommend this place to everyone.
Heldie Moore
May 22, 2021.
I was referred to Fresh Family Dental by a neighbor/ friend. I am so happy she did! Every aspect of my visit was perfect. From setting up the appointment, bringing my records from another practice, the care and super professional service they provide while keeping a very relaxed/friendly environment. They also have the most advanced technology. Jacqueline, their hygienist along with Dr. Burke are very thorough and provide the best possible service I was looking for. I am extremely pleased with my experience. My daughter also visited after I did, and was very happy that she went there as well. Top notch service.
tabatha brewster
May 21, 2021.
By far the best experience I've had at a dentist! Dr. Burke is friendly, informative and thorough. His staff was kind and professional. Will definitely be recommending him to anyone that asks.
Marie Warren
May 20, 2021.
Dr bBurke is an awesome dentist His staff are very caring and professionable .I am very happy to recommend his practice to everyone . I am continuing my dental care with fresh family dental. I finally got my iPhone and computer working this evening thanks to help from Comcast to send this . Google secures our info how awesome google thank u
Bianca Molina
May 17, 2021.
Most caring staff and Dentist I have met to this day. The energy and experience is a one of a kind!
How we help protect you from COVID
Designed from the ground up with your safety in mind, our brand new state-of-the-art dental office was built with the latest technology in sterilization and each treatment room is equipped with HEPA air filtration to minimize exposure to aerosols and other airborne contaminants.
"Be Our Guest"
Imagine if going to the dentist can be the most relaxing and enjoyable part of your day? Our amenities include comfortable blankets and pillows, headphones, ceiling mounted TVs with netflix, warmed towels, lavender and white tea scent diffusers and relaxation gas (nitrous). Just dim the lights and enjoy your time to unwind at your visit.
No Dental Insurance?
No Problem
We proudly offer convenient payment and finance options, as well as a discount membership plan that's available to our patients.
No Dental Insurance?
No Problem
Convenient payment options and in house discount membership plan available.
Dentistry can transform your life, health and confidence
Oral Hygiene & General Dentistry